Water Utilities
At the Village of Mackinaw, we are committed to providing safe, high quality water services to our community, while maintaining a standard of excellence in customer service and environmental conservation. Feel free to call our office if you have any questions or need assistance with any matters related to the water we provide!
The Village of Mackinaw offers several options for paying your utility bill. You can mail your bill to Village of Mackinaw, PO Box 500, Mackinaw, IL 61755, drop your bill off to either the front desk or payment drop box at 100 E Fast Ave, Mackinaw, IL 61755, call our office to pay your bill at (309) 359-5821 or pay online at www.mackinawil.gov on the home page you will find a "payment option" button and you will follow directions from there. There are no fees associated if you call and pay your payment over the phone or if you pay your bill on our website.
Contact Info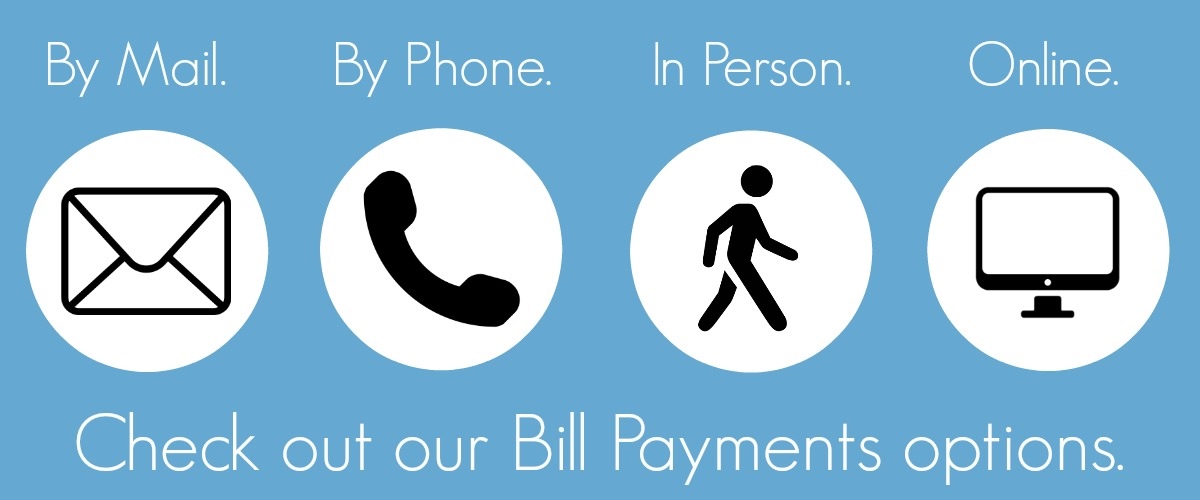 Relevant Documents
Water Service Applications
Frequently Asked Questions
How could I have used this much water?
You could possibly have a leaky toilet or faucet that's difficult to detect. Have you been watering your flowers?  Have you filled a pool or had kids playing in the sprinkler?  Have you had house guests?  These are possible explanations for a higher than average water bill.  If you have any questions about your water usage, feel free to call Village Hall and we will gladly help you figure it out!
My bill is past due can I get an extension?
Please contact our office to explain any extenuating circumstances.
What do I do if I am experiencing low pressure?
Check your meter and the surrounding area for possible leaks. Next, call our office and report low pressure for your area.
Why do I have a previous balance when I know I sent in my payment?
We may have received it after the due date or we may not have received it at all. Call our office and we will help you solve the problem.