One Call Now
EMERGENCY MANAGEMENT MACKINAW
EMERGENCY ALERT PHONE NOTIFICATION (ONE CALL NOW)
If you signed up for this service this is just a reminder that you we will only send you a call if there is a real threat of imminent danger due to severe weather conditions in our area.
If you have not signed up for this service you may print the form located at the bottom of this page or you can visit the Village of Mackinaw office at 100 E. Fast Ave. to pick up a form.
Please remember the system will only be activated when there is a real threat of imminent danger to the public. Anyone in the Mackinaw area can sign up for this notification and have as many phones registered as they like. The One Call Now calls will be placed from the Emergency Management Mackinaw office (309) 354-1999.
Please add this phone number to your contacts so you will know who is calling when we make a notification. If you need help adding the phone number to your contact list on your phone you can get help at the Village office or contact the EMA Coordinator at the address or phone number below with any questions.
Please visit www.ready.illinois.gov for a complete severe weather preparedness guide.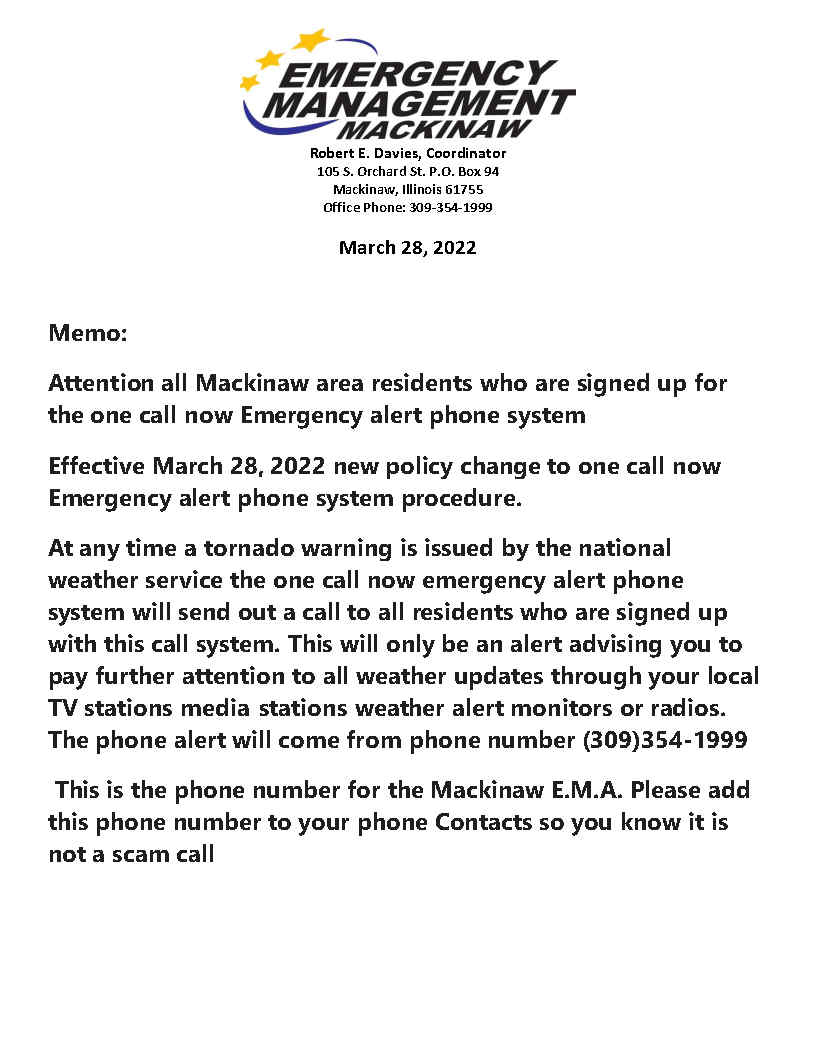 Relevant Documents