County Internet Survey
The
Village of Mackinaw received the following from Tazewell County Board Member Brandon Hovey who is doing a county wide survey regarding internet access.
This will be included in your water/sewer bill. We ask that you fill out the information and send back to the office no later than March 1, 2021.
You can send the survey back with your water/sewer payment, drop the survey back in the bill payment drop box, mail to PO Box 500, Mackinaw, IL 61755 or email at [email protected]
We appreciate your participation in this survey.
Village of Mackinaw Office Staff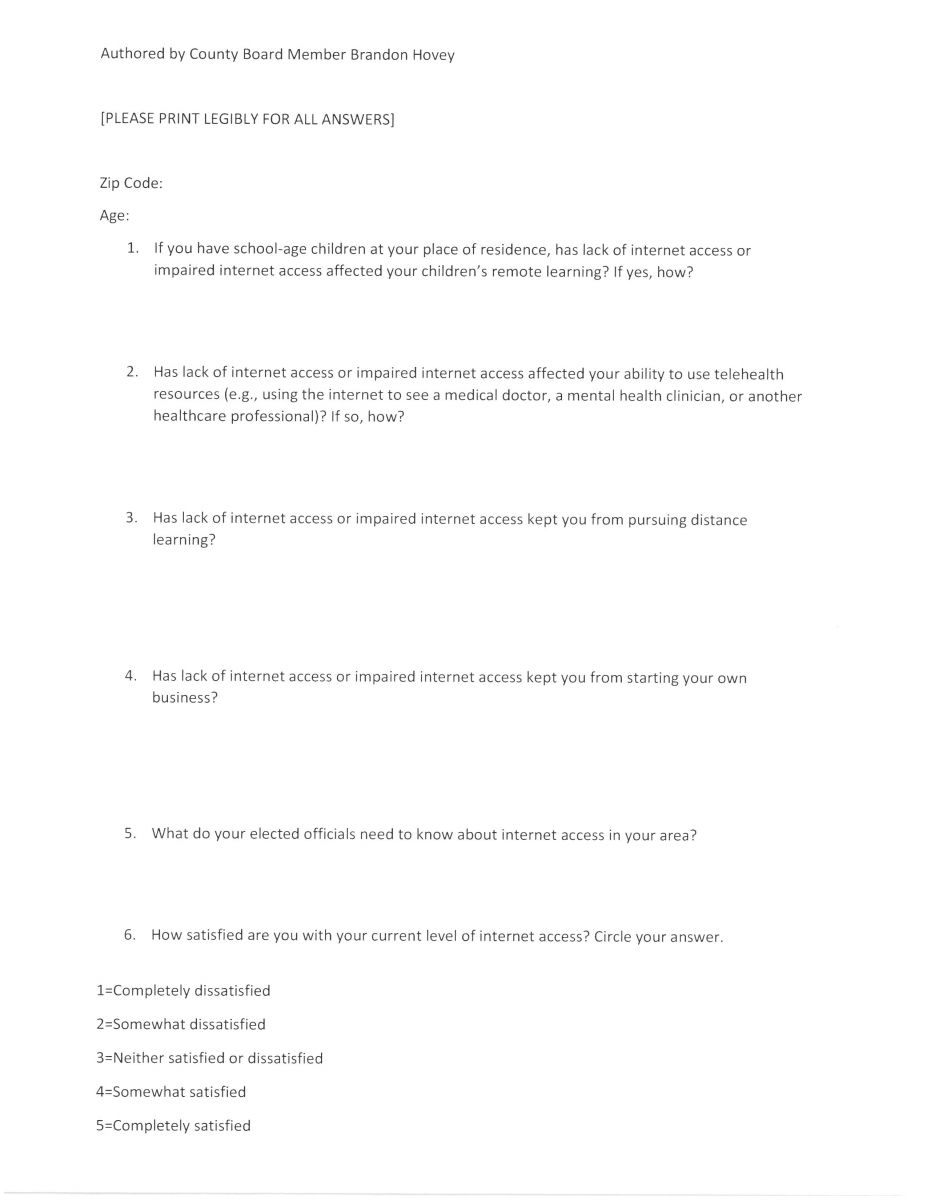 Relevant Documents